This is the most complete guide to jailbreak your device. In this post you can learn how to jailbreak iOS 14.4, available online jailbreak tools, iOS 14.1 jailbreak solutions, Chakra1n jailbreak capabilities and much more.
how to jailbreak iOS 14.4 ?
checkra1n jailbreak support for iOS 14.4. online jailbreak not yet added support for this new version ( iOS 14.4).Here's how to jailbreak iOS 14.4 and iPods 14.4 using the extremely popular Chekra 1N, which relies on Bootroom – based CheckM8 exploitation.
checkra1n jailbreak guide for iOS 14.4
step1- install the checkra1n jailbreak to your mac or linux PC.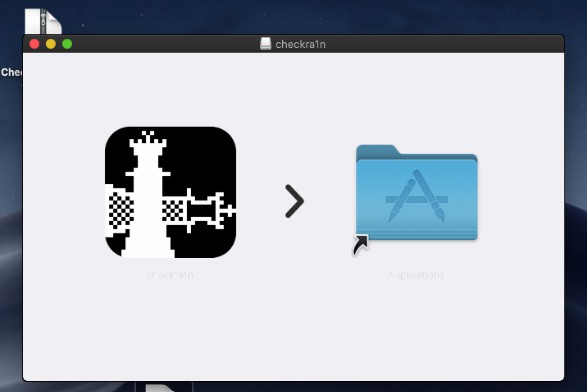 step2- After downloading the file, extract the DMG file that comes with it and install it to the /Applications folder on your Mac.
step3- Step 3: If your Mac doesn't want to trust or open checkrain app please follow this stpes if there is no errors then move to Step 4:
Head into the System Preferences app and select the Security & Privacy option.
Select "Open Anyway" followed by "Open" and enter your administrator password when prompted.
Try to run the checkra1n app again and you shouldn't have any issues.
Step4- open checkra1n app and run it.
step5- connect your device via a Lightning cable and click the Start button > select OK. Please use the original lighting cable, otherwise the process will not be successful.
Step6- press "Next" and then proceed with the instructions on the screen. This will result in your device going into DFU Mode.
step7- Checkra1n will essentially take over the process once it detects the device in DFU Mode. The iPhone or iPad will reboot a few times during the process.
Step8- after complete the process you can unplug the Lightning cable. open the checkra1n app on your device home screen. next tap Cydia and then Install Cydia to complete the process.
OS 14.4 A11 users
A11 devices running OS 14.4 cannot jailbreak when a passcode is enabled.
so you need to remove it.
Check the "Skip A11 BPR check" and run the process without password.
Checkra1n Supported devices
Support is for the 64-bit A5-A11 devices.
iPhone 5S, iPhone 6 / 6 Plus, iPhone 6S / 6S Plus , iPhone SE, iPhone 7 / 7 Plus, iPhone 8 / 8 Plus, iPhone X, iPad Air, iPad Mini 2, iPad Mini 3, iPad Air 2, iPad Mini 4, iPad Pro (1st gen & 2nd gen), iPad (5th gen, 6th gen & 7th gen), iPod 6th gen & 7th gen
The Checkrain Window Tool may be released this week. After releasing that tool you can easily jailbreak your device with Windows PC.
Unc0ver jailbreak for iOS14.4
You cannot use the Uncover tool to jailbreak iOS 14.4. If you have a device with iOS 11- iOS 13.5.5 beta versions, you can jailbreak your device using Uncover with using UDID masters certificate. You can now get a certificate to install the Uncover tool without any revoked.
Uncover support devices
iPhone11, iPhone 11 Pro, iPhone 11 Pro Max
iPhone X, iPhone XS Max, iPhone XR
iPhone 8, iPhone 8 Plus
iPhone7, iPhone 7 Plus
iPhone 6s, iPhone 6s Plus
iPhone6, iPhone 6 Plus
iPhone SE
iPhone 5s
iPad Mini (5th generation), iPad Air (2019, 3rd generation)
iPad mini 4, iPad mini 3, iPad mini 2
iPod touch 6G 2nd-gen,
iPad Pro, iPad Air 2, iPad Air.
more about uncover jailbreak>
Odyssey jailbreak – complete guide
odyssey is a semi- untethered jailbreak. The Odyssey team has announced the release of Odyssey 1.2 with support for iOS 13.5 to iOS 13.7.you can get Cydia or Selio to your device by using the UDID masters certificate.
more details/ complete guide about odyssey jailbreak>>