Love music? With Smule, you can sing and make music with friends and fans around the world! Karaoke solo or duet with people across the globe. Sing duets with major artists like Ed Sheeran and Luis Fonsi. Sing a cappella, solo or with a group. Dance or play along to top hits. Use audio effects and video filters while singing your favourite karaoke songs. You can even sing with friends LIVE with LiveJam. 
How much does Smule VIP cost?
The VIP subscription via the Smule official website can unfortunately only be taken out with a credit card. Currently the price for an annual subscription is US $ 44.99 / EUR 29.99.
UDID masters Smule VIP
Now everyone can get Smule VIP at the lowest price from our website (Udidmaster.com). The average Smule VIP is S $ 44.99 / EUR 29.99 per year in Smule official website. But you can get it from us for(USD) $ 35.99 a year.
We offer Smule VIP for $ 29.99 per year due to Black Friday sale. If you like, go to our home page and get the 29.99 package using the button below.
GET Smule VIP for $29.99 for one year- (Black friday offer. )
How to get Smule VIP?
Step01- Go to the home page by using the below button.
Step02- Scroll down and find the Silver Package for $ 29.99. Then tap the Buy button. (Please note- $ 29.99 package is usually valid for 6 months. Due to Black Friday special offer, you can now get a 1 year valid silver package.)
Step 3- scroll download and send your device UDID number to our mail address to activate your Smule VIP package.
Email- [email protected]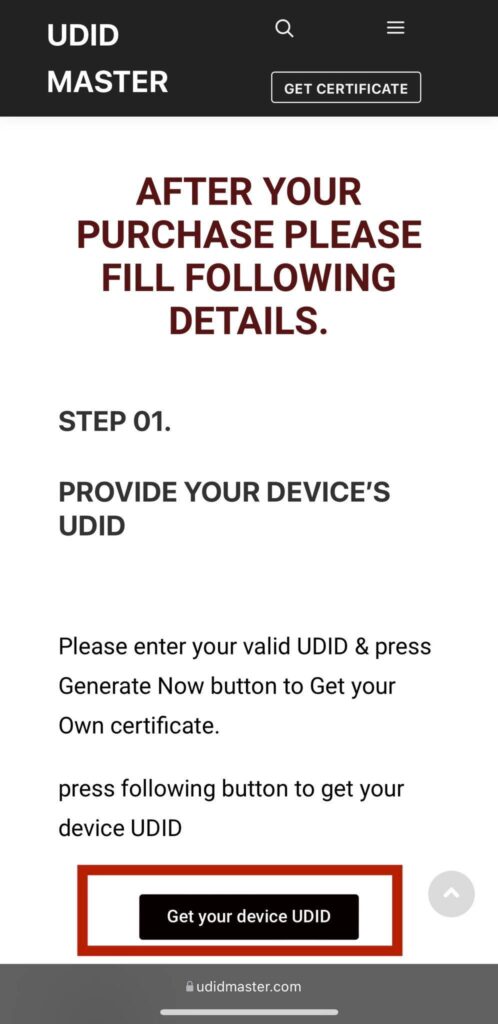 Step4- With in 30 minutes you will received the Smule VIP link to your mail address.
Smule VIP compatible devices and iOS versions
Smule VIP is compatible with all iOS device models including iphone 13 pro max and comatible with all iOS versions (iOS 11 to iOS 15.2 Bata versions).
Pro features
• Sing karaoke free to millions of songs with music and lyrics. Karaoke anytime, anywhere
• Sing solo or duet to songs, sing a cappella, dance, play along, or just enjoy the show
• Start a LiveJam to sing and perform LIVE with friends and other music lovers around the world
• Sound like a pro! Add polish to your vocals with studio effects
• Make music videos! Record vocals, then add video
• Apply video filters to make your recording look pro
• Add visual effects, like smoke, bubbles and fireflies, to make your recording really stand out
• Share your talent and love for music with friends on social media – Facebook, Instagram, Twitter, WhatsApp, Snapchat and many more
• Share your creation on our 50M+ global platform to get discovered
• Do karaoke duets with top artists: Shawn Mendes, Jason Derulo, Train and more
• Beat your singing score and sing like a karaoke pro
With new songs added daily, you'll find your fave songs and karaoke hits. Choose from a karaoke songbook of Pop, R&B, Rock, Rap, Hip-Hop, Country, Latin, K-pop and more!
SING POP HITS & BALLADS
* Despacito – Luis Fonsi
* Say You Won't Let Go – James Arthur
* Shape of You – Ed Sheeran
SING NEW CLASSICS & KARAOKE ESSENTIALS
* Killing Me Softly – The Fugees
* I Will Survive – Gloria Gaynor
* Happy – Pharrell Williams
SING MUSICALS & SOUNDTRACKS
* Beauty and the Beast – Beauty and the Beast (Disney)
* Part of Your World – The Little Mermaid (Disney)
* Let It Go – Idina Menzel (Frozen by Disney)
Fave karaoke song missing? Upload hit songs and music to the Songbook
Smule: Karaoke Singing App free features
Sing over 10+ million of your favorite karaoke songs with scroll lyrics! Record your camera on or off and have fun and add professional audio effects to make it sound amazing. Sing karaoke solos, sing in pairs with friends, join Smool's accompaniment singing community, or sing with recordings of popular music celebrities! Learn to sing with an on-screen pitch guide. Sing popular songs like "Melon Sugar," "Levitating," "good 4 u," "Ocean Eyes," and more!
Practice and record singing in person for endless fun or share with other singers! Add audio effects to make your best sounds while singing top karaoke songs. Sing live with friends and singers around the world anytime, anywhere with the free Sing Live feature.
FEATURES
• Sing karaoke to 10M+ songs w/ lyrics
• Sing solo, duet, in a group, acapella, or enjoy another singer's recording
• Record songs with your camera on or off
• Add studio-quality audio effects to sound like a vocal pro!
• Sing Live! Perform LIVE 24/7 with friends & other music lovers around the world
• Sing side-by-side in a recorded duet with top stars like Ed Sheeran, Dua Lipa, Charlie Puth, Demi Lovato, Disney characters & more!
• Save your recordings as private or share your songs on your personal profile with millions of music lovers on Smule
• Add video effects & filters to make your karaoke recordings stand out
• Make a music video! Record vocals first & then add your own video
• Entertainment to share: share your singing on social media – Facebook, Instagram, TikTok, Twitter, WhatsApp, Snapchat & more
• Record voice acting scenes from movies, musicals & more
EXTENSIVE 10M+ SONGBOOK
• Massive 10M+ song catalog!
• Huge variety of music genres like Pop, R&B, Rock, Rap, Hip-Hop, Country, Latin, K-pop & more
• Disney karaoke! Sing Disney songs and duet with classic characters & princesses!
• Start singing classic songs from Queen, Gloria Gaynor, Whitney Houston, & more
• Sing your favorite songs, musicals, & ballads!
Smule VIP videos
We offer Smule VIP for $ 29.99 per year due to Black Friday sale. If you like, go to our home page and get the 29.99 package using the button below.
GET Smule VIP for $29.99 for one year- (Black friday offer. )